In order to ensure maximum safety of your online payments and in conjunction with the European Payment Services Directive (PSD2), your bank could require you to allow the amount of your purchase.
To confirm the order it is possible that you might have to:
Confirm the order or modification on the Mercadona website or app as usual.
Authorise the amount in your bank's secure environment, following the instructions given through its website or app.
Go back to the Mercadona website or app to correctly confirm the order or modification.
If you need any clarification from us, you can get in touch using our chat by clicking "Start chat" in the Help tab or by calling the Mercadona toll-free customer support number 900 500 103, option 2.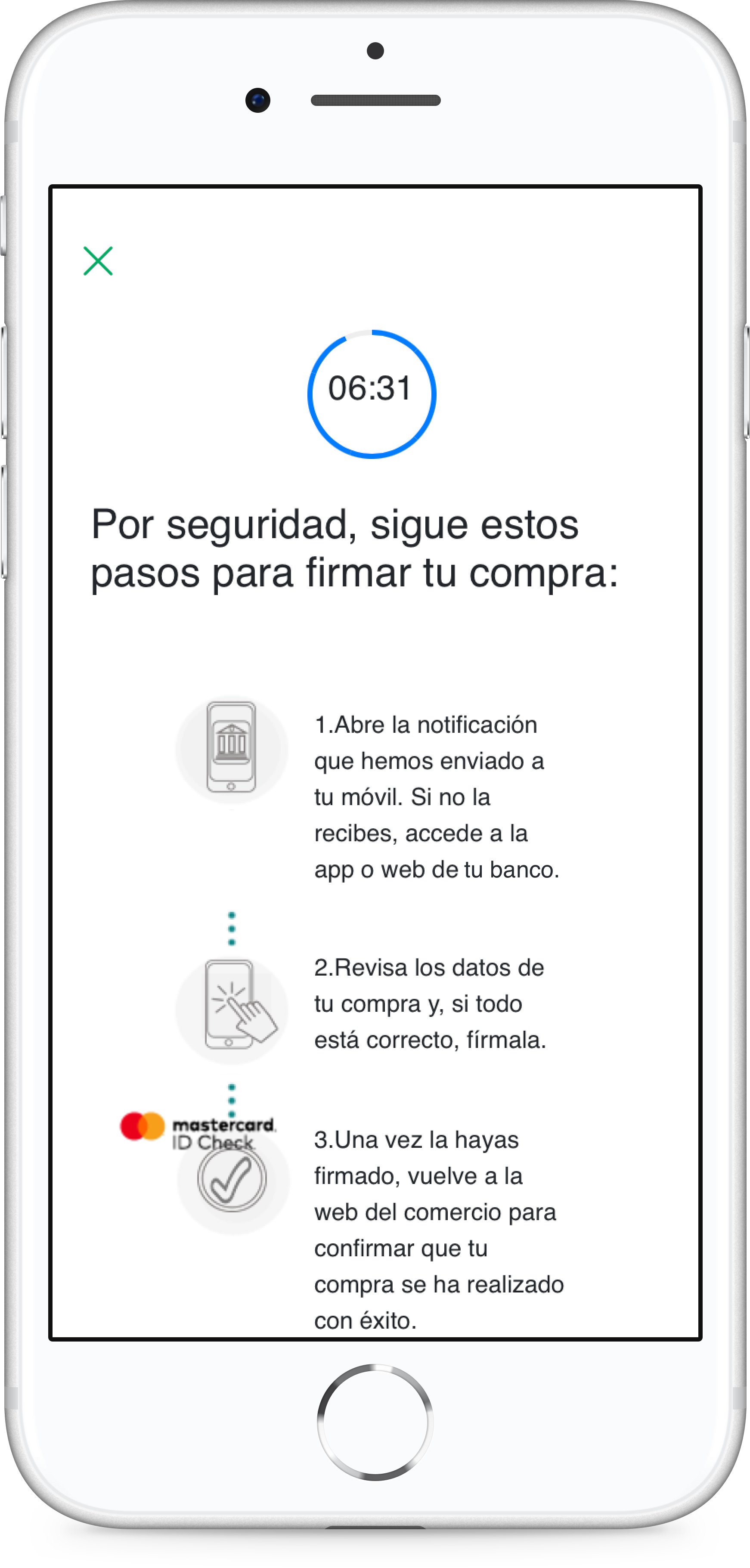 *Example of bank authorisation. Process could be different depending on the bank